Skip to Main Content
It looks like you're using Internet Explorer 11 or older. This website works best with modern browsers such as the latest versions of Chrome, Firefox, Safari, and Edge. If you continue with this browser, you may see unexpected results.
Welcome to Nursing Update
Nursing Update is current awareness bulletin for all nursing specialties for staff and students of St. Vincent's Hospital Melbourne (SVHM). The bulletins will provide access to current research and resources in the form of up-to-date articles and guidelines.
All links are in accordance with library subscriptions. For off site use please use your hospital log in to access our resources.
Please send an e-mail to Anna.Lovang@svha.org.au if you would like to be notified when a new bulletin is available.
Anna Lovang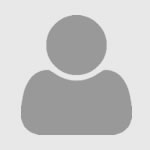 Anna Lovang
Library Nursing Libguide sites
Nursing pages with a lot of interesting and valuable information. This is a guide to resources and information including selected feature articles, ebooks, online resources for different nurse topics & programs. We hope you find this guide helpful and informative. Please contact Anna Lovang, ext. 2541 if there is content you would like to see added to these guides.
Nursing books - SVHM Library Collection
Oxford Medicine Online books (Oxford hand books in nursing specialties)
Topic Issues
Topic specific Bulletins: Special Issues, can be requested to highligth an area of research or to learn more in a particular field. All nursing related issues are supported.
Resources on Corona Virus COVID19
Resources on Corona Virus COVID19
compiled by Library Staff
* Novel Coronavirus COVID19
* Public emergency literature
for health professionals
* Expert searches through PubMed

COVID-19 Resources