Skip to main content
It looks like you're using Internet Explorer 11 or older. This website works best with modern browsers such as the latest versions of Chrome, Firefox, Safari, and Edge. If you continue with this browser, you may see unexpected results.
Welcome
Welcome to the SVHM Nursing Libguide.
This is a library guide to resources and information for Nursing professionals at SVHM.
The guide includes journals, ebooks, and online resources. For all your nursing information queries.
Contact: Anna Lovang, anna.lovang@svha.org.au
Journal Collection
Internurse is UK's largest collection of peer reviewed nursing content.
Home of the British Journal of Nursing.

Internurse (MA health care)
---
Ovid Nursing Full-text Plus
A collection of nursing journals in various disciplines provided by OVID, Wolters Kluwer.
Easy, full text access to journals such as:
Journal for Nurses in Professional Development

International Journal of Evidence-Based Healthcare

Journal of Hospice & Palliative Nursing
Browzine is an easy-to-use interface for browsing journals and locating articles. Use on your PC, or via a free app or on your device.
See the Library
Homepage for more information.
Access to Nursing subject titles here: Browzine - Nursing titles
Journal of Advanced Nursing
Nursing Critical Care Journal feed
SVHM Links
SVHM Education and Learning site
Nursing databases and reseach resources
Access through the Library Homepage
CINAHL
Medline
Cochrane Library
Embase
UpToDate
Online resources
Joanna Briggs Institute EBP Resources (non subscription)
Evidence-based practice resources used to assist healthcare professionals in clinical decision making. Included best practice information sheets, evidence summaries, systematic reviews and technical reports. Some free resources available.
Free resource: Joanna Briggs Special COVID-19 Collection
Social Care Online
The UK's largest database of information and research on all aspects of social care and social work.
Includes nursing, home health care, prison care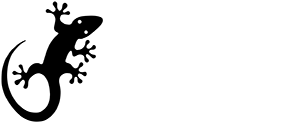 Australian Indigenous Health InfoNet
Providing support to those working in the Aboriginal and Torres Strait Islander health sector by making research and other knowledge readily accessible. WA, Edith Cowan University
Nursing Research

Resources: Supporting nurses to engage in research
(Victorian Comprehensive Cancer Centre)
Writing for Publication for Nurses (English Edition)
An Easy-To-Follow Guide for Nurses. Copyright © 2000-2019 by John Wiley & Sons, Inc., or related companies.
ACORN Standards
ACORN Webinars
The Standards are supporting Australian perioperative nurses in delivering safe and high-quality perioperative care.
(Member registration, Open access to webinars)